Don't Be The Next Privacy Headline!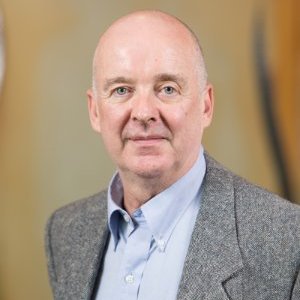 Michael John Cherry, Attorney
I get it. It seems like no one cares. They don't read your Terms of Service or Privacy Agreement. Maybe it's the small print. Or the legalese. Not to mention the length. Therefore, you assume they are freely sharing their personal data with your organization. In addition, you assume they don't care how your organization uses their personal data. Or if you sell it. Or share it.
However, people's attitudes about their data and privacy are changing. In addition privacy laws are changing. Even the definition of what 'personal data' is, is evolving.
But get it wrong and you will be the next privacy headline!
It's Not Enough to Say, "Your Privacy is Important to Us…"
What an empty statement. Please don't say it on your privacy policy. Because it sounds hollow. It's like when someone says, "the check is in the mail" when they owe you money. Okay. No one uses checks anymore. But the point is, no one believed them. The check wasn't in the mail. So, no one believes you when you merely parrot the phrase that privacy is important.
It's All About Transparency and Trust
Data is important. There's a data gold rush. Data can be monetized. New systems and hosted data centers make it easier to collect and store data. And to use that data to harvest business insights. Insights that have value for your company. Above all these insights could have value for your customers too.
The key to respecting customer's privacy is to be transparent. Earn people's trust by showing  you use their personal data responsibly.
LEXQUIRO Can Help
I founded LEXQUIRO PLLC as a new style of law firm. A law firm that provides cost effective and responsive legal services to technology firms. With the increase in privacy legislation around the world, I have decided to focus LEXQUIRO on providing legal services to help organizations manage their privacy obligations. I can help your organization be transparent about how it collects and uses data. Still not convinced.
Why not explore LEXQUIRO'S Services and Approach? Or Contact me for a free 30-minute consultation.
Great advice with corporate formation
"As a software entrepreneur, I hired Michael Cherry to advise me on certain unique legal considerations of corporate formation. After understanding my situation, he researched the situation and produced advice that was clear, balanced, and actionable. I subsequently sought his advice on personal legal matters as well. I wholeheartedly endorse Michael and his work."
Ed Eykoldt
Lively Gig
Trustworthy Legal Advisor
"I hired Michael to evaluate my obligations under an employment agreement as I was exiting my company, and to advise me on a consulting agreement I was preparing to sign. I had such a positive experience with Michael that I also engaged him to help me navigate the complexities of starting my own small business. Michael was very patient with my many questions, ensuring I had a clear understanding of the steps I needed to take, and taking extra care to educate me in the area of consulting contracts… Michael's integrity, reliability, attention to detail, and legal acumen leads me to offer him my highest recommendation."
Robyn Hendrikson
Senior Associate, Plum Consulting